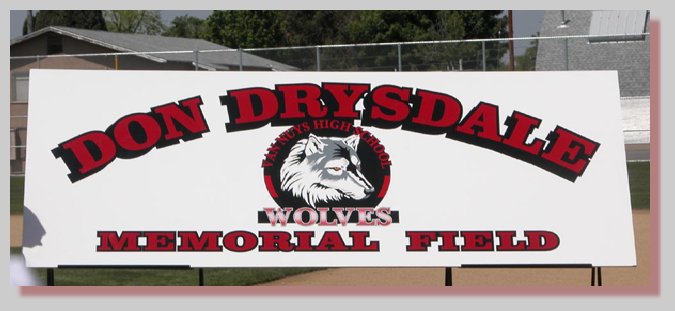 The sign says it all!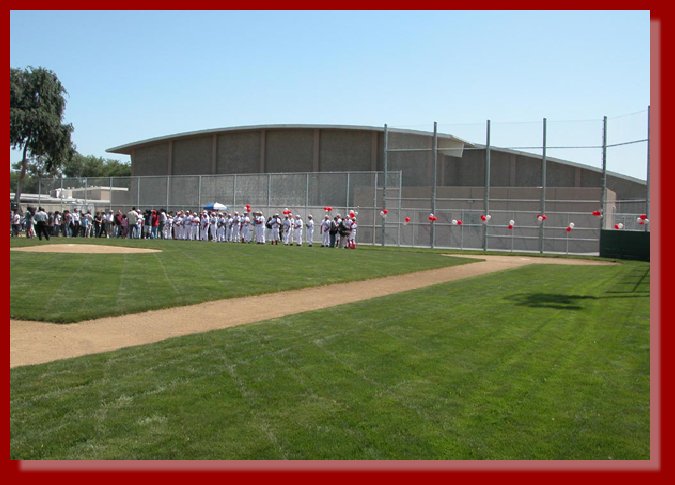 The view of the field towards the Boy's Gym.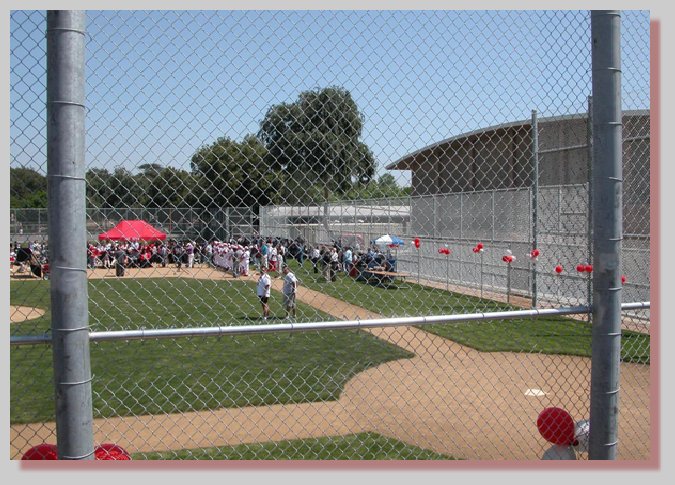 The view from the bleachers of home plate.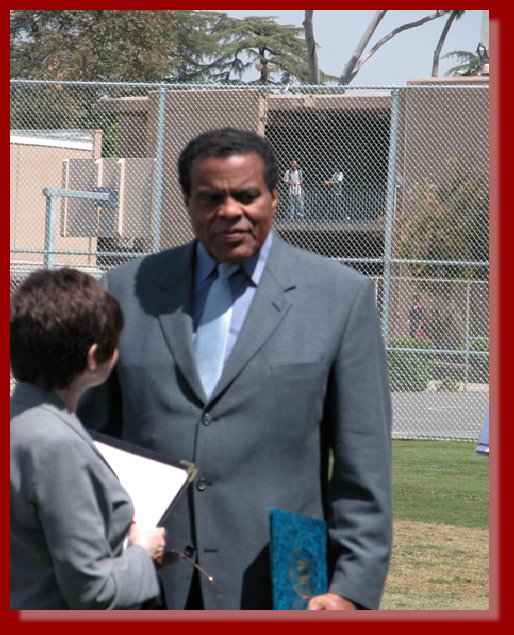 Tommy Hawkins spoke for the Dodgers.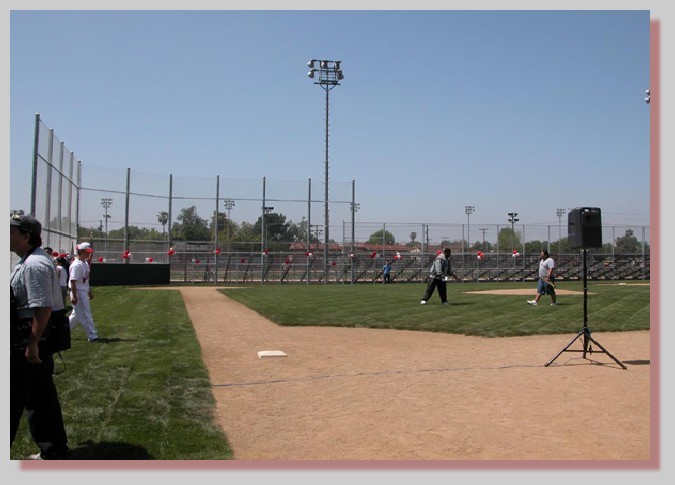 The view from first base side towards football field.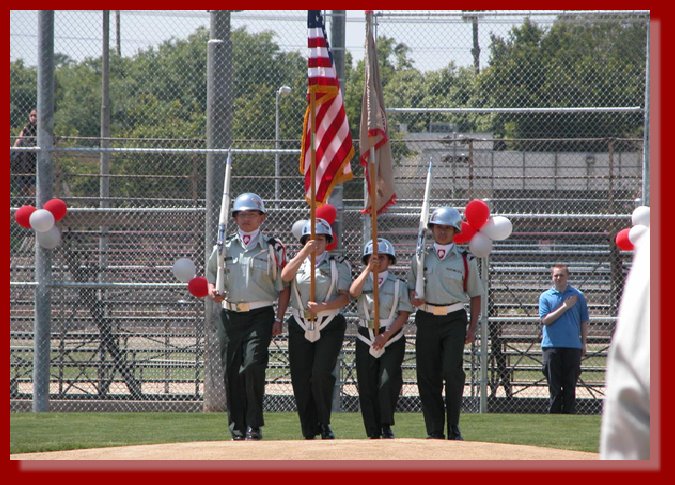 The ROTC displays the Colors for the dedication ceremony.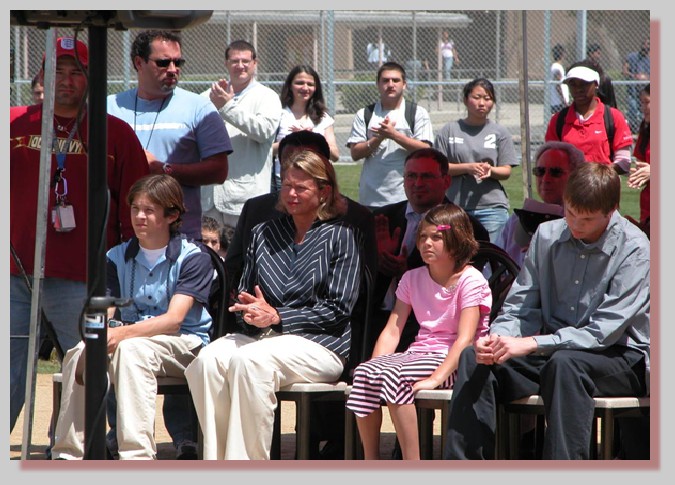 Ann Meyers Drysdale and family represent Don Drysdale.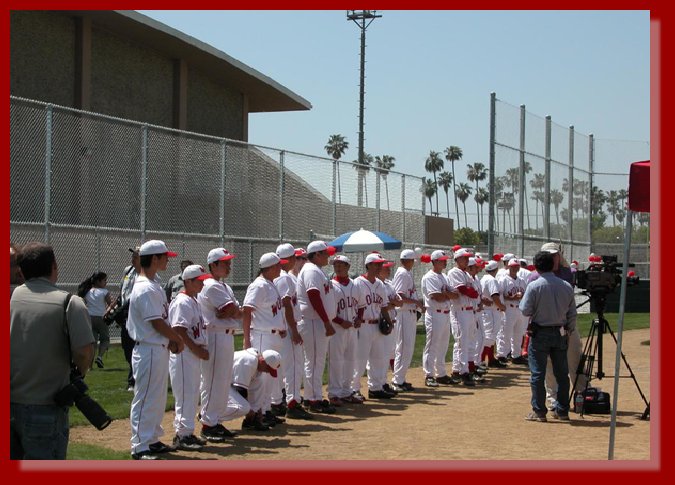 The Wolves Baseball Team finally gets a home game.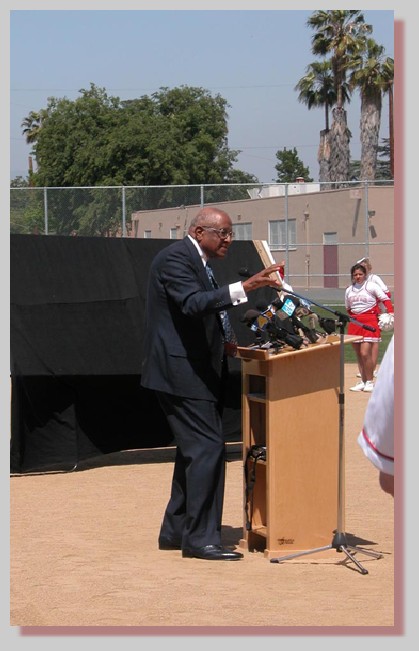 Dodger great Don Newcombe adds to the ceremony.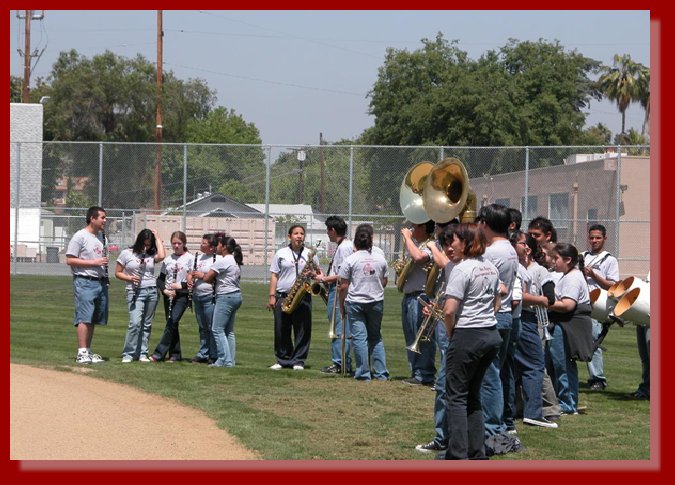 Go Mighty Wolves Band!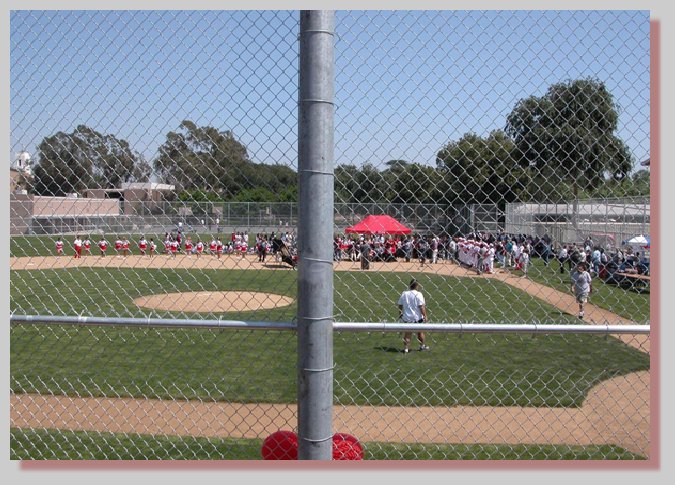 The cheerleaders sis boom bah the ceremony.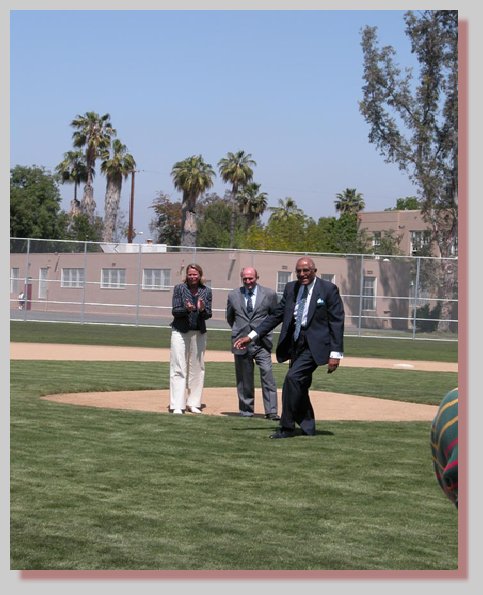 Don Newcombe throws the first pitch.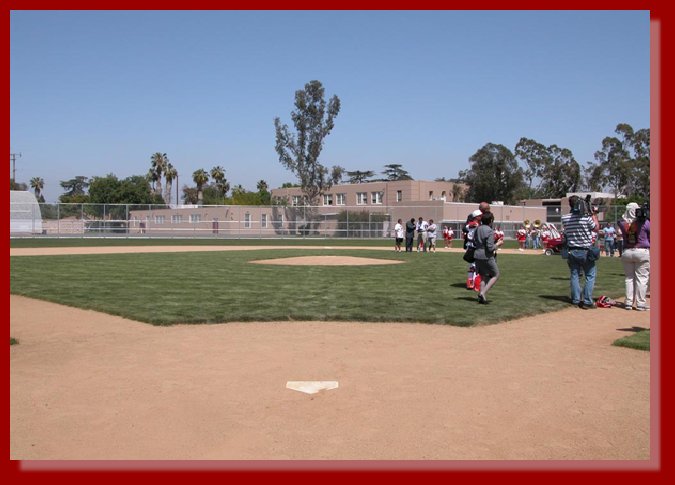 The view from homeplate.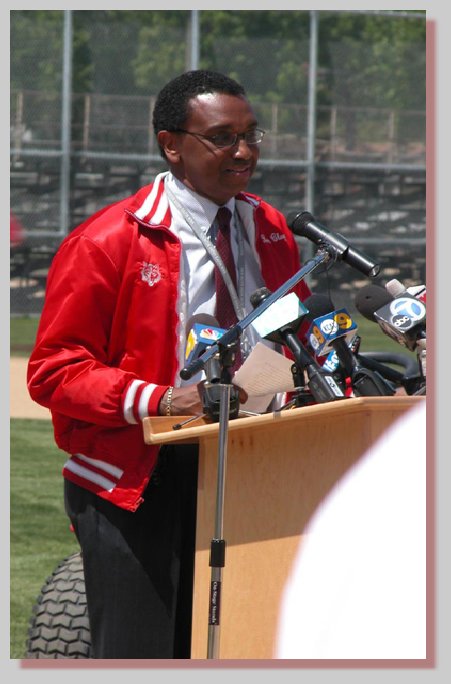 VNHS Principal Herm Clay thanks everyone involved.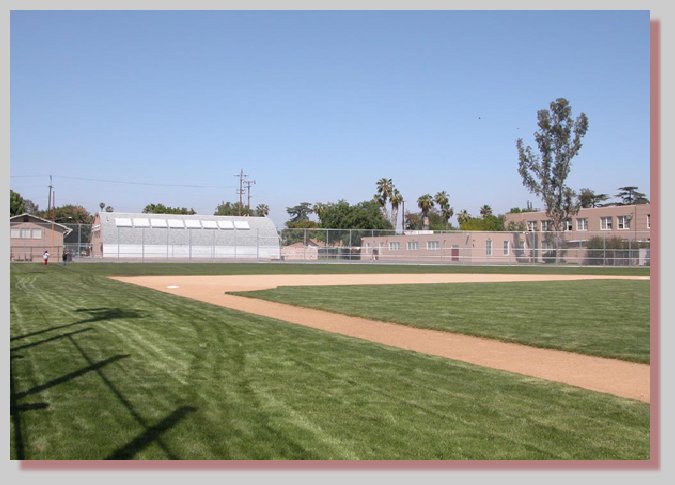 A left field homerun into the Girl's Gym!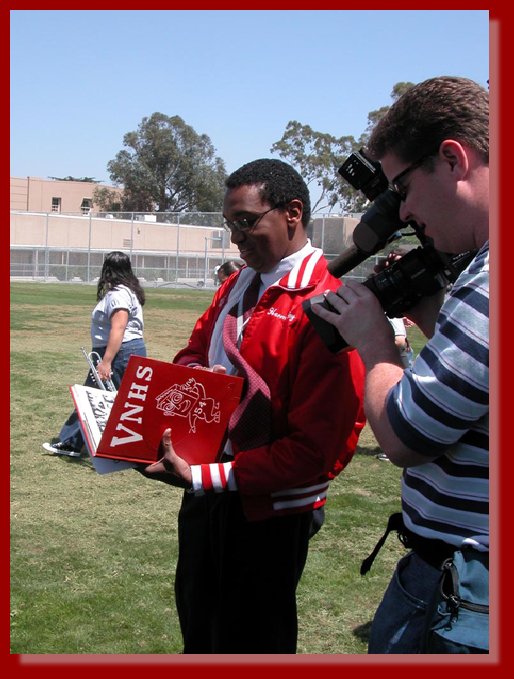 Principal Clay finds Don in the 1954 Yearbook.