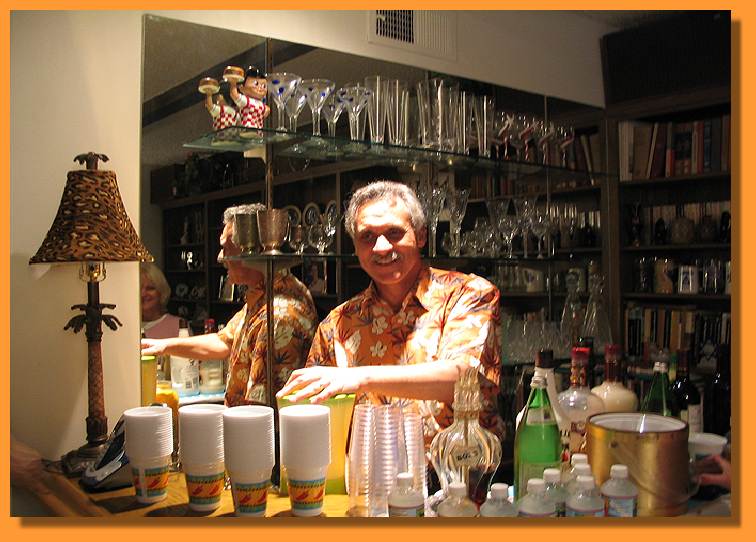 Bartender Phil Buccola was mixing tasty Pina Coladas!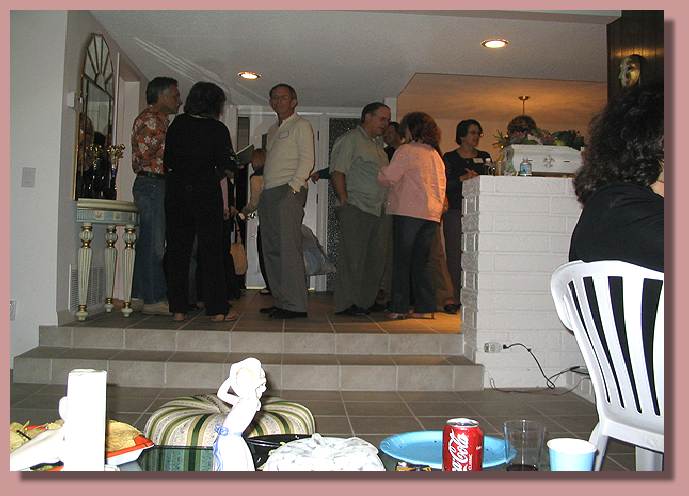 Some of the Wolves prowling the party.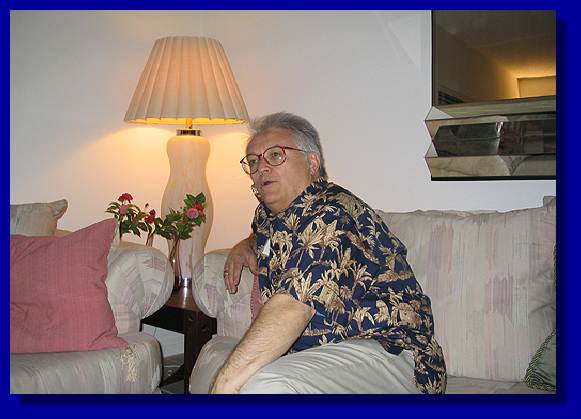 Lee Fournier hanging out in the lounge.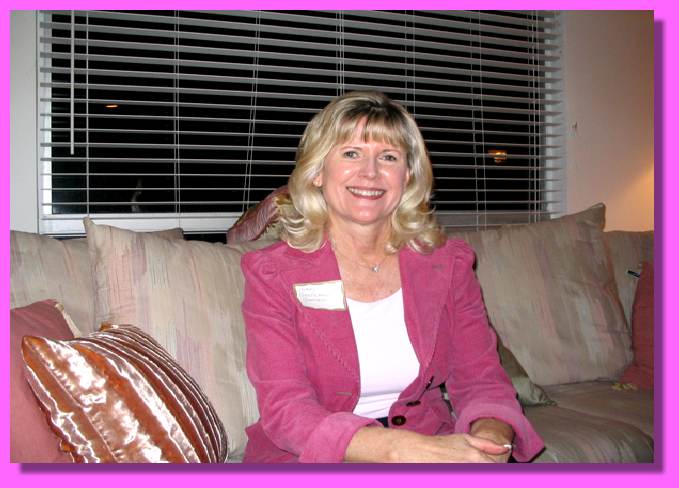 Mary Gentzkow lights up the party.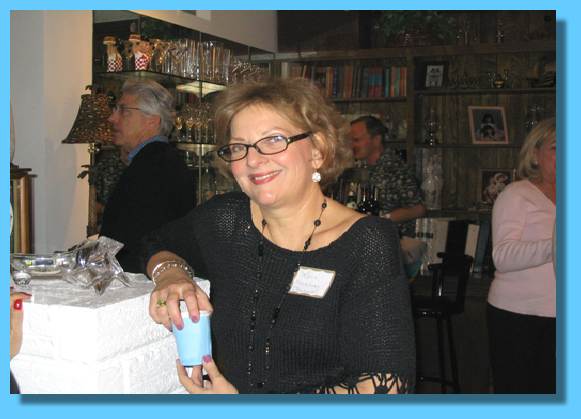 Lori Mancini, so delightful.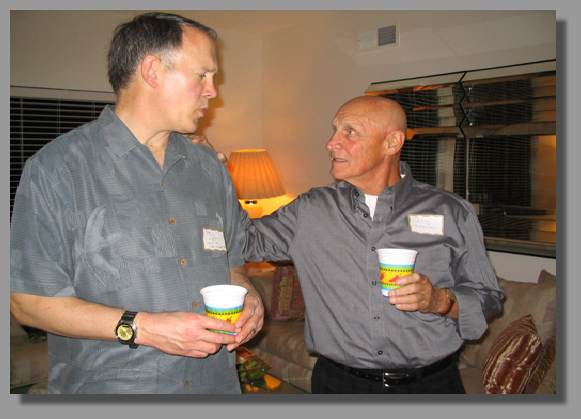 Mary Wilmarth's husband Tom and Lori Mancini's father
Larry toast his 83rd birthday!!!!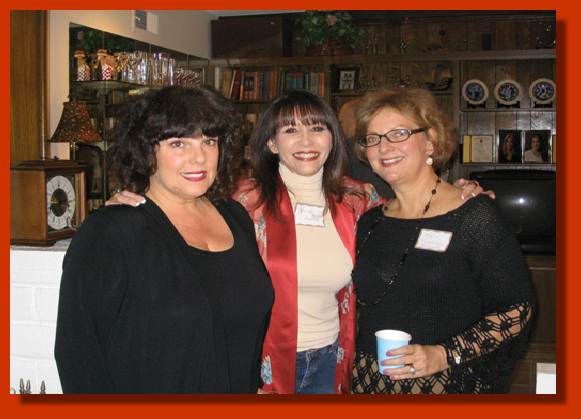 Louisa, Sandy Malloy and Lori radiate.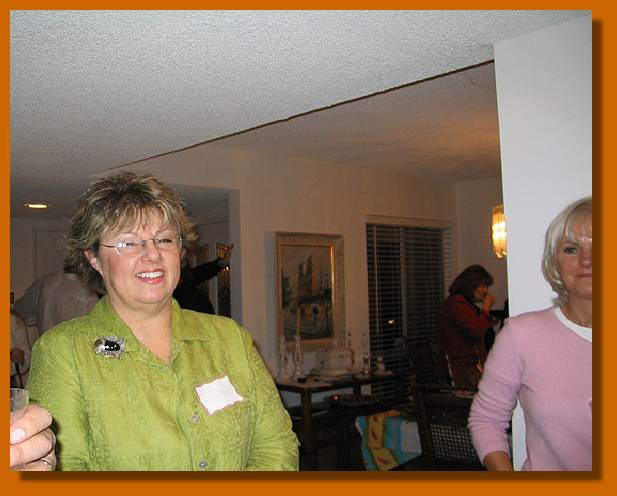 Nina Lipschultz and Joanne Beggs enjoy the party!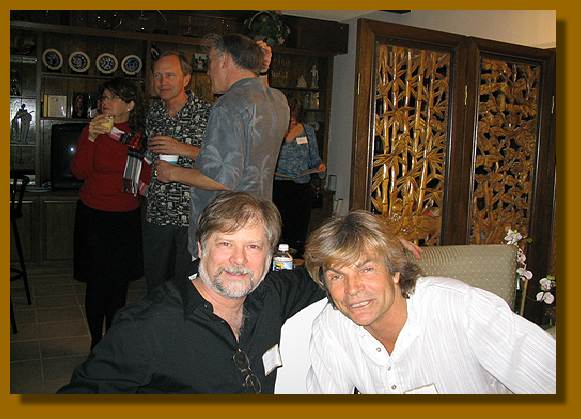 Jon Loomis ('67) and Jason Saleeby catch up on 37 years.
Also artist Sue MacCuish and husband Vance Belloni from Santa Barbara.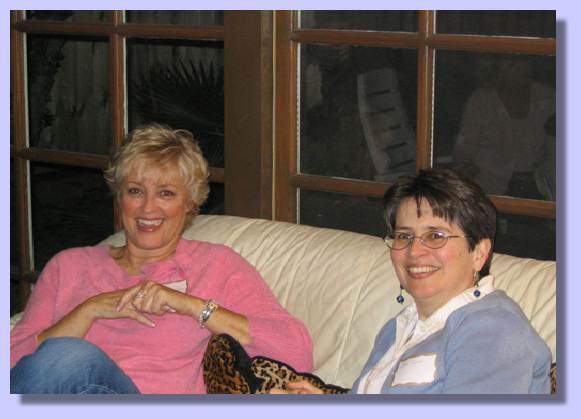 Penny Campbell and Jim Lind's wife Sue share stories.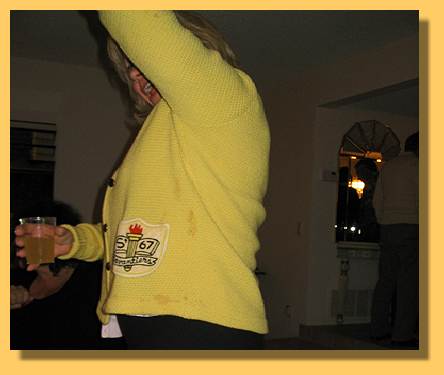 Sue David's 1967 Class sweater brought a good laugh.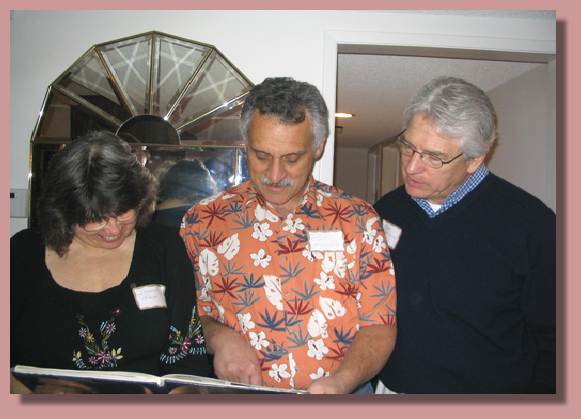 Sharon Regan, Phil and Frank Pettinger scope out school photos.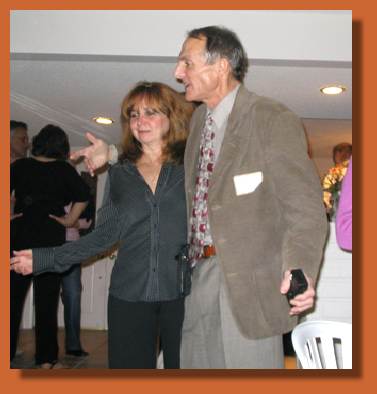 Andi Schwartz and John Fergus dig the fiesta!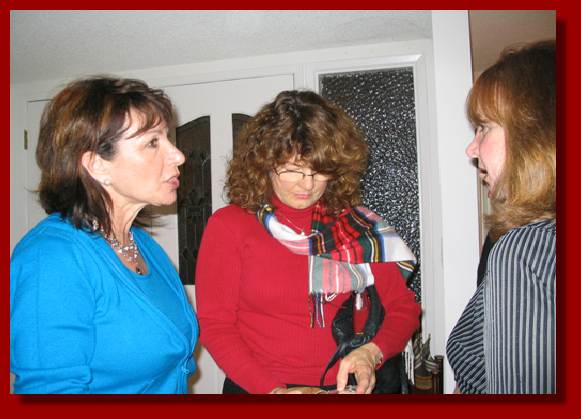 Anita Weinberg, Sue MacCuish (VNJr) and Andi chat about Jr High photos.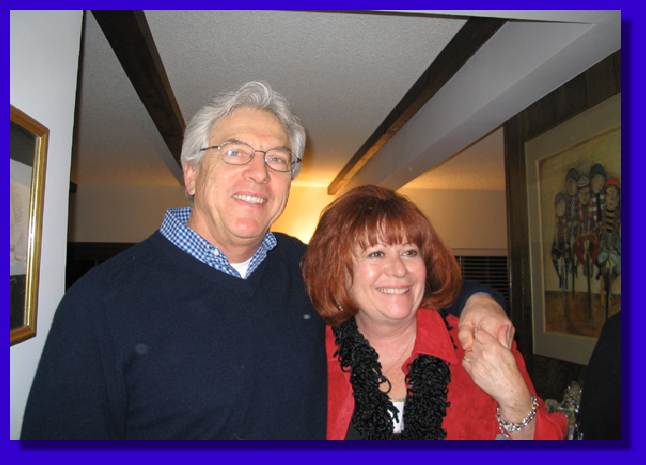 Frank and Vera Pikkel bond.